Our team's customer experience and industry knowledge, including innovative solutions, help companies achieve their goals and ensure long-term success. Our mission is to relentlessly strive to deliver the best results for your business from concept to completion and exceed your expectations.
Our skills
We have accumulated extensive knowledge of the problems faced by our clients and a deep understanding of these problems allows us to implement appropriate solutions and thus allows our clients to easily overcome existing problems.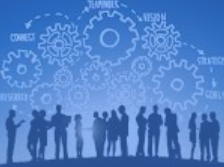 Our corporate culture is based on continuous cooperation with our customers and partners. Our approach is shaped by your business priorities and vision, adding innovations in business application development, technology services, digital and cloud solutions. Bever has extensive experience in the selection and training of talented professionals who are further involved in our innovative projects and receive accelerated professional growth in our team.
Our solutions are aimed at implementing a digital transformation strategy for our clients.
Why are we manning team for third-party projects?
Why is it important to recruit a team for third-party projects?
One of Bever's priorities is also the full assistance and support of projects of third-party companies that are aimed at the digital transformation of organizations in various industries. The IT company community is one of the main driving forces for research and development of innovations for the whole world. Therefore, we are always ready to provide our human resources to other companies to participate in certain projects. We can staff (manning) and provide software development companies with a team of professional developers on Dynamics 365 & Power System platforms, including consultants, analysts, programmers, quality specialists, solution architects, project managers, IT trainers.